Minerva Protection & Risk Solutions is a physical protection and risk consulting firm that provides organizations and individuals with security services to protect their facilities, staff, and critical assets. We specialize in helping clients assess their risks, identify threats and security vulnerabilities, create a security plan and protocols to handle their unique risks, and then provide them with protection staff to implement the security plan on either a long-term or short-term basis. We provide protection to corporate clients, non-profit organizations, religious sites, special events, hotels, and individuals.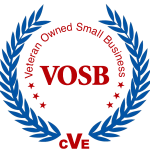 We are also a veteran owned company and are committed to constant growth and development in terms of our company's capabilities and geographic reach. As such, we encourage a team-oriented attitude, honest input and criticism from all our staff, collaboration among staff and clients, creative and entrepreneurial thinking, and the constant desire to expand one's knowledge and abilities. We don't micromanage our staff and we don't want to. Instead, we seek hard-working, proactive, detail-oriented, and disciplined job candidates who seek a company that will empower them and entrust them, and who will in return exhibit a strong work ethic and live up to the values and responsibilities of the company. Unlike other security firms, our company's managing partners make a point to be on-site with protection specialists and directly participate in assignments themselves as much as possible, in order to prove to both clients and staff the entire company's commitment to its work.
We don't use the term "security guard" for our staff members because we demand more of our team than just the average guard. When you work with us, you can expect to operate at a higher level of vigilance, a higher level of accountability, and also utilize a broader range of skills and knowledge which you will acquire from internal training. In return, our company's managers will make you feel part of a team, they will encourage your personal and professional growth, and they will never set you up for failure.